Helping kids become healthier and happier
one family at a time.
Child Life Services for Families and Communities
Raising a family is… not easy.
You would think that parenting would be clear with all the advice at the tip of your fingers.
But day-to-day living is not what you expected.
In fact, your child seems to be the exception to the rule.
Now chaos and stress run the show.
For some families, the source is health-related. No one invited that chronic diagnosis into your family, and yet here you are.
In fact, you think your family has been at least mildly traumatized by all the invasive medical visits.
For other families, the cause is more generalized to parenting methods and normal development. You worry that your little one isn't reaching milestones quickly enough or needs help to express needs and emotions appropriately.
You are trying so hard to do what's best for your family.
But sifting through all the advice is challenging. Your family is unique and can't fit into a neat little category.
Those parenting books you read never had chapters on caring for a child with Arthritis, Sickle Cell, or a variety of sibling rivalry that is exclusive to your kids.
In fact, you've got a million questions of your own but can't find the right person to ask.
If only there were someone who would take the time to listen to what your family needs explicitly. Really listen.
Support when you need it.
You are looking for someone who recognizes that you are the expert on your child and invites you to participate fully in decisions.
You want peace of mind in helping your child or teen grow and develop. But right now, you feel like you can barely keep it together.
At Thriving Play, we meet you where you are during times of doubt and fear.
As an emotional and social support service designed for families who need an extra hand with life's curveballs, we use the healing power of PLAY to make a plan personalized for you.
Our services will empower you to make informed decisions about supporting your family's health and well-being.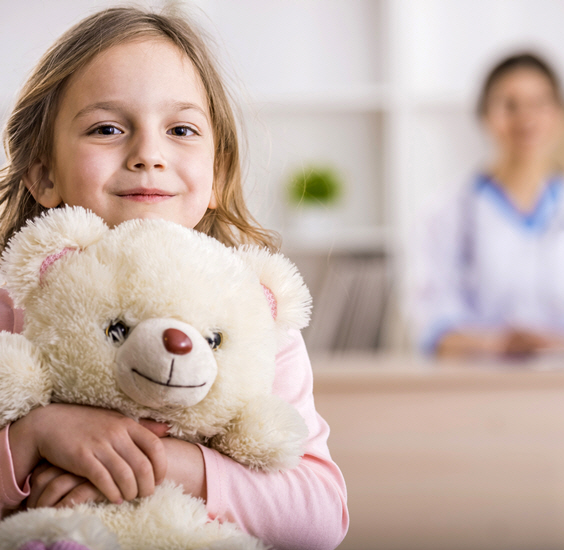 Take control of the stress that's
been running your life.
It takes a village to raise a child. As a Certified Child Life Specialist (CCLS), I am here to support your family. I am an expert in the healing power of PLAY. Through education and creativity, I clear away confusion and eliminate stress.
With knowledge and experience in child and adolescent development, stress and coping, as well as pain management techniques, I provide expert coaching to help your family. You will gain clarity on physical and emotional reactions to stress, how to advocate for your needs, and ways to cope.
By creating a personalized plan for your family, we can overcome stress, anxiety, and pain. Then we test the plan and make adjustments until everything is working smoothly.
Families I have worked with include:
Children scheduled for invasive medical procedures
Teens coping with a new, life-changing diagnosis
Parents preparing for their infant to have open-heart surgery
Families adjusting to a new baby
Together, we can restore your family's hope in the future.