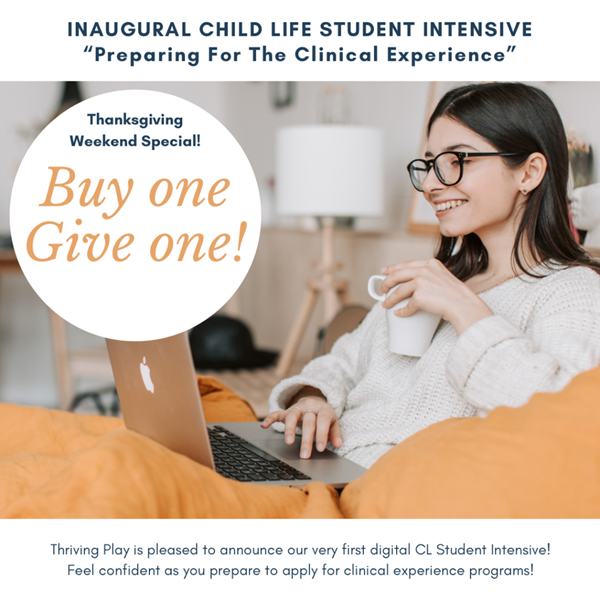 Calling all Child Life Students!
Are you confused with what goes where on your applications?
Are you struggling with your essays?
Do you stress during interviews?
We are here for you! Thriving Play is excited to announce its inaugural Child Life Student Digital Intensive: Preparing for the Clinical Experience
Participants will meet December 14th, 15th, 16th, and 17th for an hour over Zoom to work on…
💡Resume & Application
💡Essays
💡Cover Letter
💡Interviews
The time commitment is one hour a day and the cost is only $50!
When you sign up between November 26-30, you also make it possible for someone to participate free of charge!
Let's give thanks by giving back to our fellow students! 🙏🏻🙏🏻🙏🏻
Send an email to Hello@ThrivingPlay.com to save your spot! Got a question? Leave it below!